Living in the 21st Century
Corded devices are becoming a thing of the past and Wifi enabled devices are simplifying our lives.  We have the ability to implement Wifi devices to control just about every aspect of our lives.
Smart Technology such as home automation to driverless automobiles. We can install smart door locks, security systems, and programmable light bulbs. No need to worry about if a door is locked or if you turned off the lights anymore. 
Your smart devices control those systems. And all decided by how you wish to set the parameters.
Turn Your Average Home Into A High Performing Machine
The average home has ten smart devices already in them. From smart toothbrushes, thermostats, security systems, and smart lighting. And by the year 2020, the average home will have more than fifty automated devices. They will all work together in harmony making our lives easier and more productive.
Security for the homeowner is developing at a stellar rate. There are new and improved products hitting the market every minute. And installation of these products is becoming easier for the DIY kind of person. You can
answer the doorbell without being home.
Anyone who enters your property will be on video. Capturing movements with motion activated security lights indoors or outdoors. Most security systems are battery backed-up so no need to worry about power failures. Again, giving the homeowner peace of mind.
The Best Way For Homeowners To Save Energy
Homeowners can save energy too. Programming thermostats to adjust themselves when you aren't home and readjusting themselves just before you arrive. Keeping your home environment comfortable any time of the year.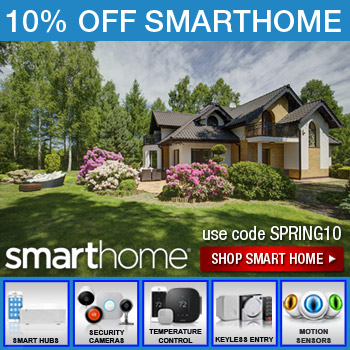 All these functions performed by your smartphone or tablet. Personalized plans that you create and implement. Letting you be the watch commander of your property. You can program your security system to send you emails or alarms to alert you about any activity on your property. Keeping you and your family safe.
Smart bulbs are energy efficient and use less energy than traditional light bulbs. Some particular LED smart bulbs can even change colors as well as stream music.  Letting you create the mood you want.
Create a program to have your lights greet you when you get home, or when you're away turning off and on lights to simulate movement from room to room. Giving the illusion that someone is home and occupying the home. Keeping would be intruders out.
With the evolution of Smart home technology, you make your virtual reality your own. You will simplify everyday tasks, improve your home security and quality of life.
Smart Technology will let you stay in your home longer with the introduction of virtual health monitoring. Offering in-home health options. Smart health devices will monitor blood pressure, oxygen tests with smart scales.
Today's patient's health data will be submitted directly to their primary care providers. And patients can use video chat to talk to the doctor without ever leaving their home. Saving patients time and a trip to the physician.
You now have control of your life and environment like never before. Smart home automation is growing and evolving every day. Enhancing the quality of life we all strive for every day.
There is a gadget for every aspect of life if you look. Companies are bringing world-class devices and apps that are available for everyone. Choosing something that you want to improve upon, and with a little research, there is a product to promote it.
How has Smart Devices impacted your life?
Are you using smart house automation?
I am interested to hear from you how Smart Technology has improved your life. Please leave your comments below. If you have a question, please contact me at; kevindoledssaveenergy.com
I hope you found this article illuminating!
Please Like, Share and leave a comment!
Kevin