Green LED lighting solutions are also available in a variety of colors. Sylvania released a new multicolor LED A-19 light bulb this year. The Home-Kit LED light bulbs don't require a separate hub.
Sylvania has a multi-color HomeKit enabled Bluetooth LED light bulb, which will allow consumers to control the lights in their home without adding another hub.
Since the accessory is Bluetooth and not WiFi, the user will need an Apple television or a HomeKit hub iPad nearby at home to be able to control their home.
Sylvania LEDVANCE will be an  (A-19) Smart multi-color LED light bulb that is controlled by Siri. And Apple's Home-Kit is included in iOS 10. The cool part is all you have to do is screw in the Bluetooth-enabled LED light bulb and synced it with the Home app, and you are ready to control your home lighting.
Philips Hue LED light bulbs and Lutron light switches, have to have a HomeKit hub accessory to bridge their platforms over to Apple's smart home network.
HomeKit support, Sylvania's Smart bulbs controlled by your voice with the ability to combine displays and triggers with other HomeKit accessories from numerous third-party manufacturers. The Smart Multi-color LED A-19 Bulb will be available on Amazon this year.
For over a hundred years Sylvania Brand has established a reputation with consumers as a cutting-edge company. Consumers have trusted the Brand and are excited about the Sylvania's Bluetooth Smart LED light bulbs.
Ledvance is working hard to provide the customer with a quality product. And working with Apple to furnish smart lighting that works precisely with the Home app. and making it easy for Apple supporters to integrate their quality lighting into their Smart homes. Offering convenience and ease of controlling lighting applications in their daily lives.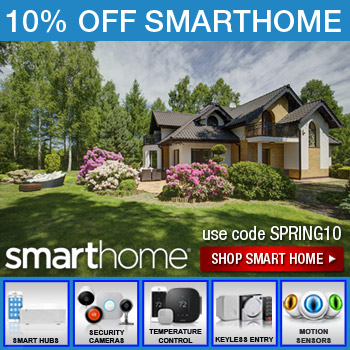 Philips and Sylvania Brand LED light bulbs do work harmoniously with the HomeKit accessories. And LED lighting technology is evolving every day to keep the pace with smartphone as well as smart homes.
The benefits of LED Smart Technology are helping consumers save time and dollars with the ease of HomeKit operating convenience.
If you have questions or comments, they can be left below.
Thanks,
Kevin
kevin@doledssaveenergy.com