Why Do People Think Ambiances Are A Good Idea?
Sixteen million colors you can control with Philips Hue ambiance lighting system is now available on your smart devices. You are the Darth Vader for
ambient lighting in your home. You are controlling the lighting ambiance in any space with any color you choose and select the best experience for listening to music, watching TV, reading, or just relaxing. Enjoying the conveniences of set it and forget it technology from Phillips Hue LED white to color ambiance A19 starter kit (third generation).
 Why This Starter Kit Will Change Your Life
Just the right ambiance in every space in your home. Setting the mood for music, movies, playing video games, or having friends over. You can sync your lighting to the beat of the music. Shocking your friends with the new ways you control the light in your home. Taking control like never before has never been easier. Just with a swipe of your finger. Using the simplest ways of experiencing the best of all your activities only by enhancing your lighting. Philips Hue uses geofencing technology. The system will know if you are home or away.
How Lighting Make Your World A Better Place
We all experienced waking up in the morning to the burning sensation of turning the lights on. The light switch is flipped on, and our eyes water and burn. Now you can schedule the lights to come on waking up just like you do in the morning. Begin your day with the gradual illumination of the room. Creating the mood you set with your smart device. You can imitate the sun at dawn. The Phillips Hue has warm to white color temperatures.
They are scheduling how bright you want the bulbs to be at the beginning of your day at 2000k (warm) and rising to 6500k (white) with available increment settings between of 3000k, and 4000k. With 4000k being the most efficient use of the bulbs.
At the end of your daily schedule your lighting to greet you as you enter your home. Sixteen million colors to choose from all through the connectivity of the Apple HomeKit via third-party apps that you have installed on your smart devices.  Including IOs 7 or later, IPad 2,3,4 generation,  IPad Air 1,2, IPad mini 1,2,3 and iPhone 4, 4s, 5s, 6, 6Plus, iPod Touch 5th generation.
Other tested devices;
Android 2.3 or later
Google Nexus 5,7
HTC
MOTOROLA 6
Note Note 2, Note 3, Note 4
OnePlus  One
Sony Xperia Z3
WARNING: You Are Losing Money Not Using Options
The Philips Hue has options for you to expand the system up to fifty bulbs and ten accessories. The bulbs do not have to warm up to brightness. The bulbs are dimmable via a Smart device. With a beam angle of 160 degrees plus or minus 20 degrees.
Included is a power adapter capacity of 100-240 VAC wall or desktop. The system can operate within the parameters of 0-80 percent (n0n-condensing) environments. Philips Hue Lighting Kit comes with a two-year warranty and lasts 25000 hour(s).
You can control your lights from anywhere in the world remotely. You are giving yourself the confidence and the convenience of security when you are away from home. And the assurance that you are managing you lighting the best way possible.
Getting Started Is Simple
The Philips Hue LED white to color ambiance A-19 Starter Kit Includes;
1- Bridge
1- Ethernet cable
1- Power Adaptor
3- Bulbs
Philips Hue Starter Kit purchase price (check on Amazon)
For a Complete Starter Kit Inventory;
Philips Hue Starter Kit
Apple HomeKit
Philips Motion Sensor (color white)
(Prices may vary depending on location)
How Did Beginning Become the Best Part?
Your home is your embassy. It is where you sleep, work, play, and recharge. Now you can remotely control your lighting to get the most out of your home. Set schedules, turn lights on or off, dim the lights, and sync them to music.
Philips Hue LED white to color ambiance starter kit is easy to set up; the app is intuitive and straightforward to navigate. Philips is continually updating the Philips Hue system. I played with the system, and it is great fun. I think you will too. If you decide to upgrade to this method, let me know your thoughts.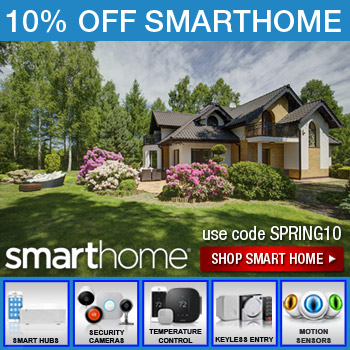 Philips is a brand name that is trusted and well known.
The Philips Hue LED white to color ambiance lighting starter kit has a review rating of 4.6. It is another home use lighting product that is as innovative as Philips.
What are your thoughts on this system?
Are you currently using another system?
If you have questions,  would like to leave a comment. You can leave them below.
Thanks for reading,
Kevin
kevin@doledssaveenergy.com